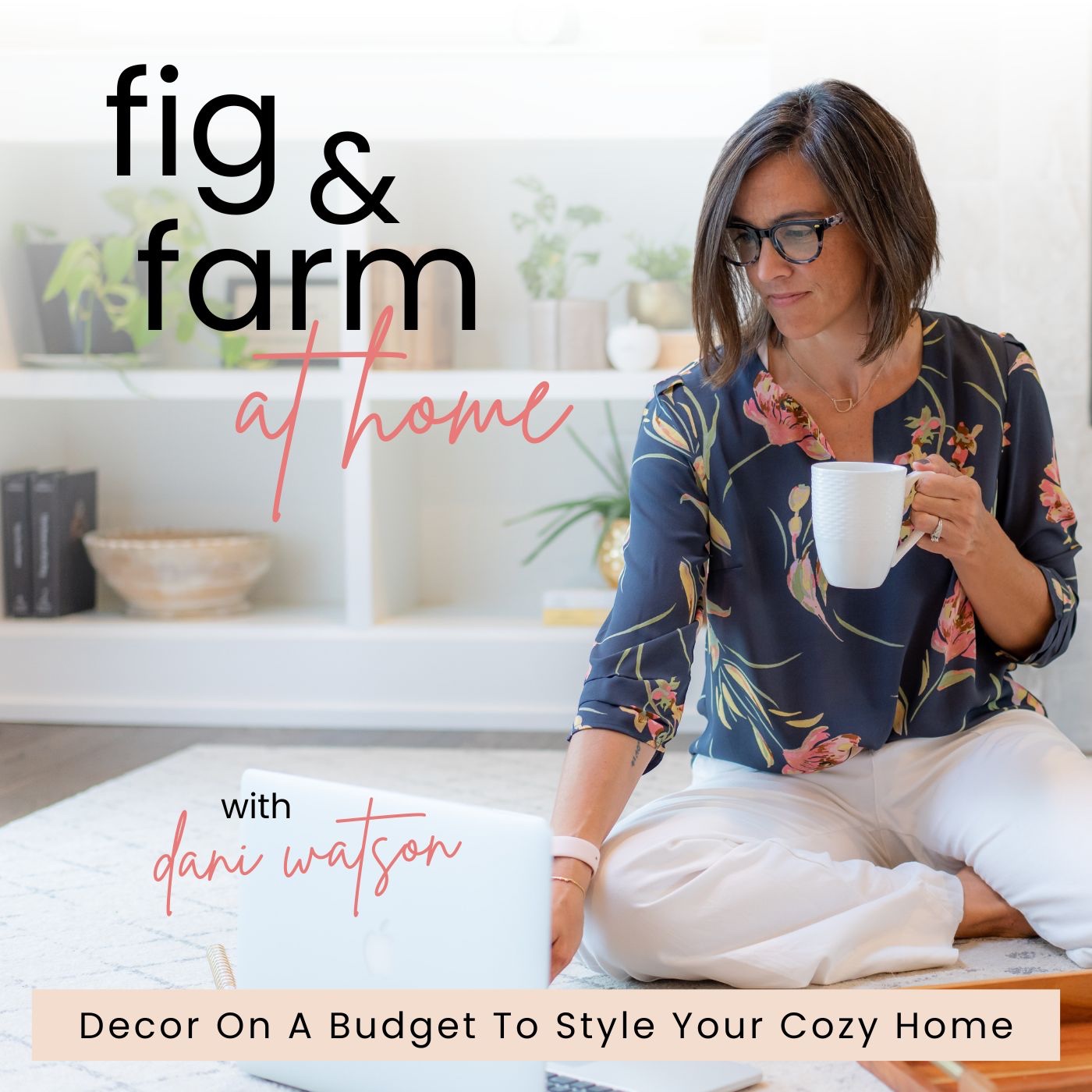 Create a cozy, comfortable home on a budget! * Do you spend hours on Pinterest pinning beautiful images? * Do you go over to a friend's house and have decor envy? * Do you wonder where to start when it comes to decorating your house? * Are you frustrated every time you walk into your house because you haven't taken any action on decor? * Do you wish you could create a cozy home on a budget? Friend, I've been there... This podcast inspires REAL moms with REAL homes and REAL budgets to transform their houses into homes they love. You will learn affordable and practical decorating tips, tricks, DIY tutorials, and more. I teach home owners how break through the barrier of what's keeping them stuck in their home design, while also encouraging them to tell their home's story from within by living a life of intention with the people they share their home with. My mission is to equip you with all the how-tos so you can decorate a home you love walking in to; a home you are confident in, that feels cozy and comfortable; a home that feels cohesive and put together. Hey, I'm Dani - a former First Grade teacher turned home decorator. Going from a dual income to a single income so I could stay home with my babies meant budget - like Ramen eating, Goodwill shopping budget and I learned a few things along the way: how to bring BIG style to your home without breaking the bank. And I've put it all together in this podcast so you know where to start, what to buy and where to hang it! If you're ready to break free from the Pinterest perfect trap and decorate your home with style by making confident decisions (all without taking out a second mortgage) - this podcast is for you! So put down that sledgehammer, grab your paintbrush and let's get started! `````````````````````````````````````````````````````````````````````````````````````````````````````````````````````````````````````````````````````````````````````````` Let's Connect: * Community: https://bit.ly/design101group * Website: https://www.figandfarmathome.com * Instagram: https://www.instagram.com/figandfarm/ Let's Learn: * How to paint furniture: https://bit.ly/paintingfurniture101 * How to style a bookshelf: https://bit.ly/bookstyleguide * How to find your style: https://bit.ly/pinning101 Free Resources: * Elevate your home's style with these 5 quick tips: https://bit.ly/5homesecrets * Get started decorating your home by learning the basics: https://bit.ly/fandfb2b * Take the quiz to see if you serve your home or your home serves you: https://bit.ly/bossofhome
Episodes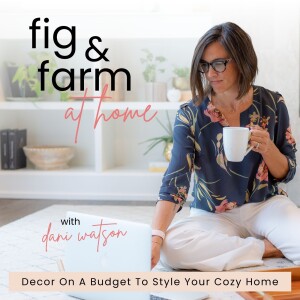 Thursday Jan 20, 2022
Thursday Jan 20, 2022
So...we decided to follow the trend of DITCHING the cheap replicas and bringing in the GOOD OLD STUFF! We know we can find it thrifting, but how do you actually find the good stuff? 
It starts with identifying and understanding your aesthetic (you can listen to the episode about that here: https://figandfarmathome.podbean.com/e/7/). Once you have your home style identified keeping an eye out for home decor items with your aesthetic will help you be most successful so you can bring home the treasures! 
In today's episode I share with you my top 10 items that are always on my list when I go thrifting. Use these as a guide for the next time you go and be sure to tag me on Instagram @figandfarm or post in the Facebook Group (https://bit.ly/design101group).
And...what DO you do with the second hand furniture you brought home? You loved it when you saw it in the store, but now you see all the flaws. These 6 things are the most common ailments I find in second hand furniture, but don't worry...I don't leave you with the ailment, I teach you how to fix it too. Need help? Join the Facebook Group to ask all your questions!
Links mentioned in show:
Facebook Group: https://bit.ly/design101group
Painting Furniture Class: https://bit.ly/paintingfurniture101
Bookshelf Style Guide: https://bit.ly/bookstyleguide
Blog (thrifted vase to Pottery Barn replica): https://www.figandfarmathome.com/post/pottery-barn-knock-off
Instagram: https://www.instagram.com/figandfarm/