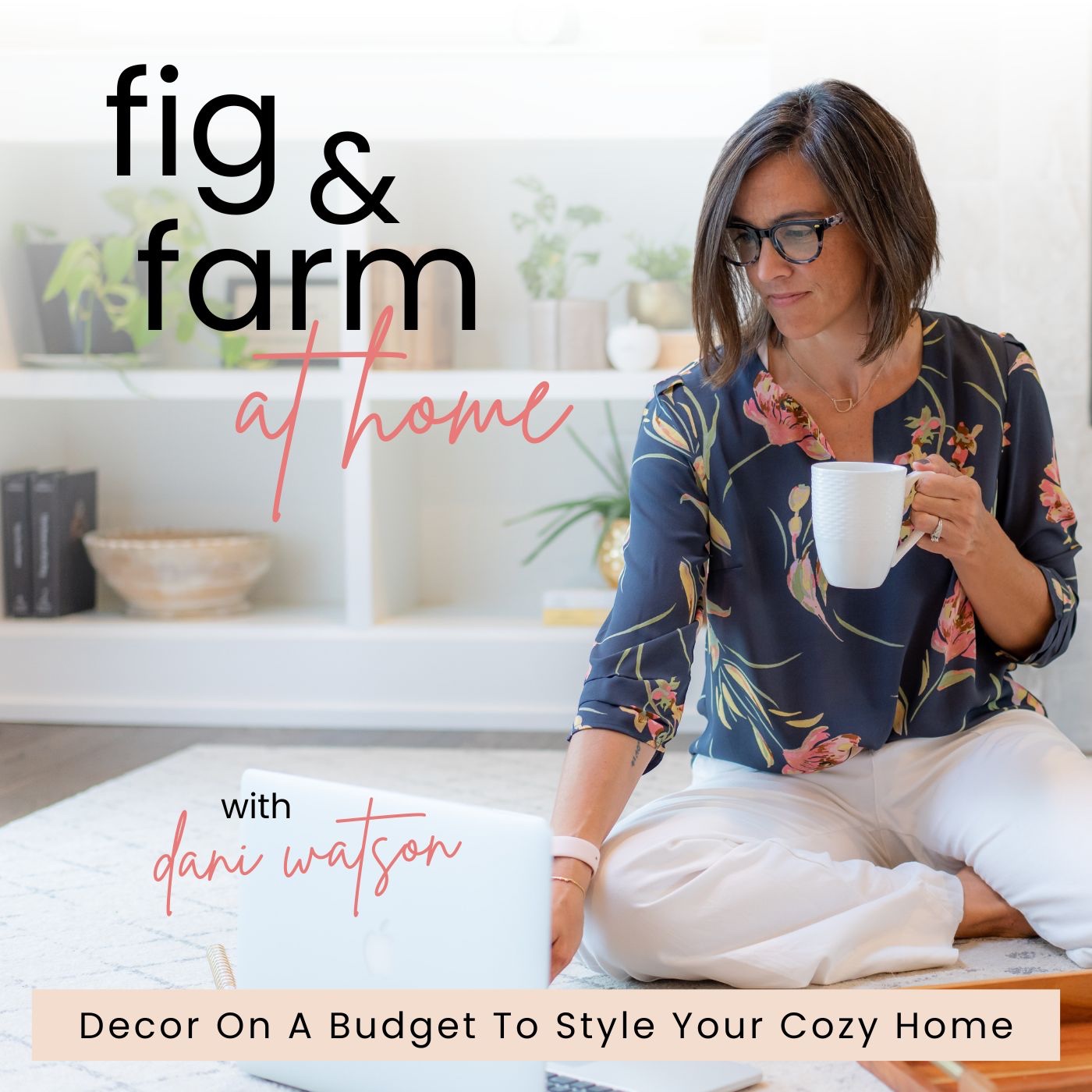 Create a cozy, comfortable home on a budget! * Do you spend hours on Pinterest pinning beautiful images? * Do you go over to a friend's house and have decor envy? * Do you wonder where to start when it comes to decorating your house? * Are you frustrated every time you walk into your house because you haven't taken any action on decor? * Do you wish you could create a cozy home on a budget? Friend, I've been there... This podcast inspires REAL moms with REAL homes and REAL budgets to transform their houses into homes they love. You will learn affordable and practical decorating tips, tricks, DIY tutorials, and more. I teach home owners how break through the barrier of what's keeping them stuck in their home design, while also encouraging them to tell their home's story from within by living a life of intention with the people they share their home with. My mission is to equip you with all the how-tos so you can decorate a home you love walking in to; a home you are confident in, that feels cozy and comfortable; a home that feels cohesive and put together. Hey, I'm Dani - a former First Grade teacher turned home decorator. Going from a dual income to a single income so I could stay home with my babies meant budget - like Ramen eating, Goodwill shopping budget and I learned a few things along the way: how to bring BIG style to your home without breaking the bank. And I've put it all together in this podcast so you know where to start, what to buy and where to hang it! If you're ready to break free from the Pinterest perfect trap and decorate your home with style by making confident decisions (all without taking out a second mortgage) - this podcast is for you! So put down that sledgehammer, grab your paintbrush and let's get started! `````````````````````````````````````````````````````````````````````````````````````````````````````````````````````````````````````````````````````````````````````````` Let's Connect: * Community: https://bit.ly/design101group * Website: https://www.figandfarmathome.com * Instagram: https://www.instagram.com/figandfarm/ Let's Learn: * How to paint furniture: https://bit.ly/paintingfurniture101 * How to style a bookshelf: https://bit.ly/bookstyleguide * How to find your style: https://bit.ly/pinning101 Free Resources: * Elevate your home's style with these 5 quick tips: https://bit.ly/5homesecrets * Get started decorating your home by learning the basics: https://bit.ly/fandfb2b * Take the quiz to see if you serve your home or your home serves you: https://bit.ly/bossofhome
Episodes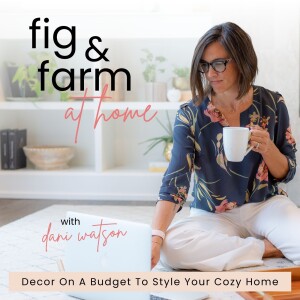 Tuesday Mar 07, 2023
Tuesday Mar 07, 2023
Are you wanting to take BOLD action in your home, but feel stuck, unsure or just a bit scared? 
Hey friend...I've been there and just recently I took BOLD, BRAVE, CONFIDENT action in my home and I'm sharing the 5 steps I walked through before FINALLY deciding now was the time. What did I do? I painted my living room wall BLACK! Like, black-black. But before I took action, I stayed STUCK, like 4140 days stuck in a room I DIDN'T LOVE.
Listen in as I share the 5 steps you can take so you can decide if taking bold action is right for you!!
// Links mentioned in show: //
Join the waitlist for Home Design 101 (starts March 30): https://www.figandfarmathome.com/registration
Resgister for my FREE live workshop on March 16th: 4 steps to creating a home you can't stop gushing about https://view.flodesk.com/pages/63fd0bd4fb7be5738b99a316
Instagram: @figandfarm
Email: hello@figandfarmathome.com
Website: www.figandfarmathome.com
Happy styling!
xo,
dani