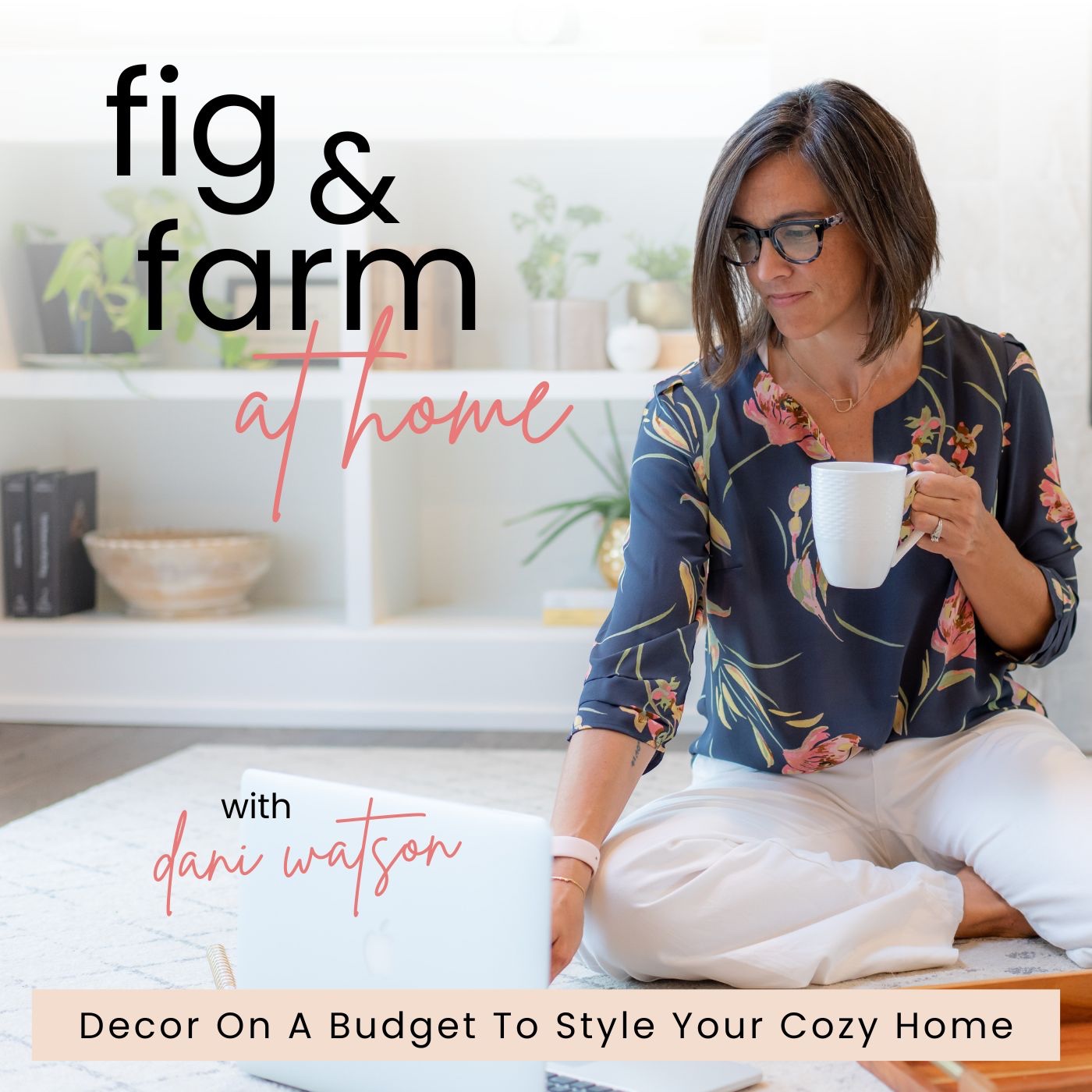 Create a cozy, comfortable home on a budget! * Do you spend hours on Pinterest pinning beautiful images? * Do you go over to a friend's house and have decor envy? * Do you wonder where to start when it comes to decorating your house? * Are you frustrated every time you walk into your house because you haven't taken any action on decor? * Do you wish you could create a cozy home on a budget? Friend, I've been there... This podcast inspires REAL moms with REAL homes and REAL budgets to transform their houses into homes they love. You will learn affordable and practical decorating tips, tricks, DIY tutorials, and more. I teach home owners how break through the barrier of what's keeping them stuck in their home design, while also encouraging them to tell their home's story from within by living a life of intention with the people they share their home with. My mission is to equip you with all the how-tos so you can decorate a home you love walking in to; a home you are confident in, that feels cozy and comfortable; a home that feels cohesive and put together. Hey, I'm Dani - a former First Grade teacher turned home decorator. Going from a dual income to a single income so I could stay home with my babies meant budget - like Ramen eating, Goodwill shopping budget and I learned a few things along the way: how to bring BIG style to your home without breaking the bank. And I've put it all together in this podcast so you know where to start, what to buy and where to hang it! If you're ready to break free from the Pinterest perfect trap and decorate your home with style by making confident decisions (all without taking out a second mortgage) - this podcast is for you! So put down that sledgehammer, grab your paintbrush and let's get started! `````````````````````````````````````````````````````````````````````````````````````````````````````````````````````````````````````````````````````````````````````````` Let's Connect: * Community: https://bit.ly/design101group * Website: https://www.figandfarmathome.com * Instagram: https://www.instagram.com/figandfarm/ Let's Learn: * How to paint furniture: https://bit.ly/paintingfurniture101 * How to style a bookshelf: https://bit.ly/bookstyleguide * How to find your style: https://bit.ly/pinning101 Free Resources: * Elevate your home's style with these 5 quick tips: https://bit.ly/5homesecrets * Get started decorating your home by learning the basics: https://bit.ly/fandfb2b * Take the quiz to see if you serve your home or your home serves you: https://bit.ly/bossofhome
Episodes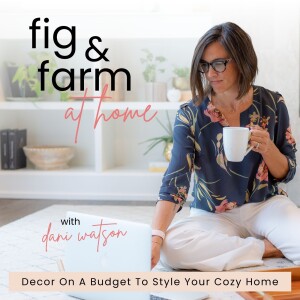 Thursday Feb 16, 2023
Thursday Feb 16, 2023
Everyone loves a good before and after
and for one client, this before and after belongs to HER! 
Join the behind the scenes look at the conversation with my home design client Jen as I share the rationale behind the custom vision boards I created for her dining room. I share the inspiration pieces for the entire design, how to remediate a bully and how to create a cohesive design that will make her open concept home flow seamlessly from room to room! 
This is part two of a two part conversation. If you missed the part one, listen to episode 145: 
Are YOU ready for transformation in your home?
Have you said one of these things to yourself lately:
* How do I even start decorating my home?
* I wish I knew someone who could help me decorate my home.
* If only there was a roadmap that told me what changes I should be making first, I'd love that.
* Decorating my home is going to be so expensive, why bother.
It's time to book a design service!
Between today and Monday, February 20 ALL home design services are 14% off. 
// Links mentioned in show: //
Book a FREE discovery call: www.figandfarmathome.com/book-a-call
Website: www.figandfarmathome.com
Email: hello@figandfarmathome.com
Instagram: @figandfarm
Facebook Group: https://bit.ly/design101group
I can't wait to work with you!!
xo,
dani